Scott Wild - Video Creator
This reel includes producing and editing work from the past two years. Full videos and social (1x1, 9x16) samples available.
About
With nine years of video creation experience, I've had the opportunity to work in video games, industrial safety, active lifestyle, medical, and more.
Outside of work I enjoy hiking, sailing, cooking, video games, and winemaking.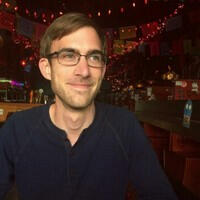 Resume
Dowloadable PDF

Scott Wild
(253) 225-7607 | wildscott@gmail.com | scottwild.tv

Relevant Experience

Editor (Xbox)
Microsoft via Mighty Media Studios, Redmond, WA
August 2018 — Present

Editor for This Week on Xbox weekly, Inside Xbox monthly, and Xbox Sessions intermittently. Tasked with meeting Xbox brand requirements, content embargos, and ESRB compliance. Regular collaboration with internal partners and agencies to share breaking product news.

Producer (Mixer Streaming)
Microsoft via Mighty Media Studios, Redmond, WA
April 2017 — August 2018
Producer and director of two live web shows – Tips & Tricks (general video game content) and Power Builds (custom PC building), in addition to producing live E3 2018 and PAX West coverage. Arranged SME interviews and sponsored giveaways.

Producer
Maritime Training Services, Seattle, WA
May 2016 — April 2017
Producer responsible for CRM and post-production management. Coordinated 10 or more simultaneous projects with clients including ConocoPhillips, NOAA, TOTE, and others.

Video Producer
Ghost Management Group, Irvine, CA
January — April 2015
Lead video producer, shooter, and editor for brand TV. Travel to events in Barcelona, San Bernardino, and Portland.

Freelance Work

Freelance Production Coordinator and Assistant
Seattle and Los Angeles
June 2012 — May 2016
Capable Coordinator and PA for various commercials, reality shows, and music videos.

Freelance Video Editor
Various studios and clients, including:
Eddie Bauer, Cutter & Buck, Raleigh Bicycle, Brooks Running, Moving Comfort; others

Technical Skills
Adobe CC including Premiere Pro (Mastery), Photoshop, After Effects, Black Magic ATEM
Microsoft Office, Rundown Creator, ScriptQ, Salesforce

Education
Chapman University
Dodge College of Film and Media Arts
Studied: Production Management, Cinematography, Documentary Production, Graphic Design
---